STAYBRIDGE SUITES
CLEAR LAKE, TX
Welcome to the Staybridge Suites Clear Lake/NASA hotel!
During the financial crisis of 2008-2009, the challenge was to emerge as the market leader in a competitive set of top-tiered, established brands by executing. The other challenge we faced was the shrinking NASA budgets which retired the manned space shuttle program at nearby Johnson space center.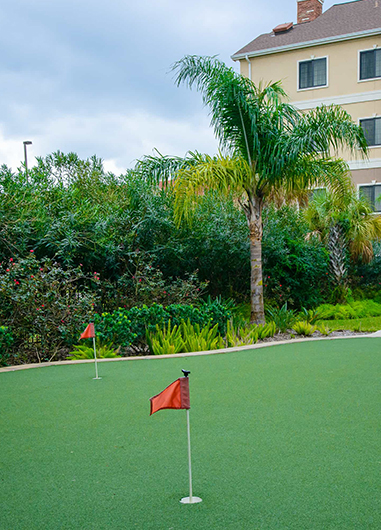 To competitively position the property, Pathfinder upgraded the Staybridge design plans; opting for an outdoor courtyard featuring a resort‐style swimming pool, a putting green, with lush landscaping and outdoor cooking areas.
Other strategic upgrades included a 900 square foot fitness center with a full strength training circuit. And to provide our guests with better seating options a lobby/breakfast area was added which is 50% larger than the brand prototype.