When guests check-in, we get asked, "Where is the best place to eat around here? What is something fun we can do with the kids?" With every new check-in comes an amazing opportunity to deliver platinum service by giving them recommendations for all their travel needs. Whether someone walks through those for business or pleasure, they all need to eat and they are all looking for places to explore. Even in the midst of the pandemic, there is still much to experience.
Our Staybridge Suites – Nasa / Clear Lake is located in the prime area of the city of Webster, TX and anyone that stays with us knows just by our decor that we are close to NASA and within miles of some incredible food experiences. Our team has compiled a list of our favorite spots so you don't have to waste a single minute doing a search that overwhelms you with options. 
Breakfast / Brunch
Snooze – An AM Eatery
Some would say that it is the most important meal of the day and we were so thrilled to hear that Snooze was opening 2 minutes away from us. Snooze is the perfect way to start your day if you chose to skip our complimentary breakfast and it is such a short drive or perfect for a morning walk! No matter what you're craving, they have it all. We highly recommend you try one of their specialty benedicts because we are ADDICTED. Make sure you check them out on social media!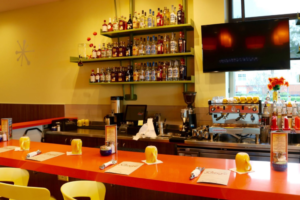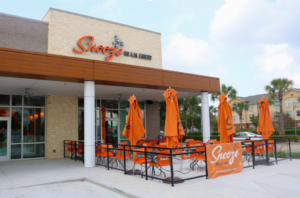 Tacos My Way
If you're like a lot of us and you're obsessed with breakfast tacos, you have to try this incredible local spot. Tacos My Way is a truly local and family-owned restaurant close by and their taco experience is one-of-a-kind. With over 5,000 possible taco combos (YES, YOU READ THAT RIGHT), there is no way any true taco lover can leave dissatisfied. Not really into tacos? Don't worry it! You can order anything from soup, burritos, to quesadillas, to nachos.  Their promise? "We will leave you with this Promise: Everything at Tacos My Way is made fresh, our food will never be processed or frozen.  We pride ourselves on this."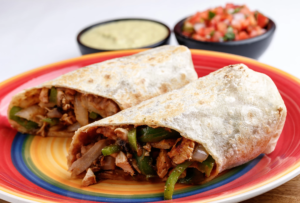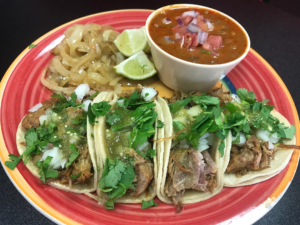 Lunch or Dinner
Crazy Alan's Swamp Shack
If you've chosen to enjoy our incredible in-house breakfast, it is now time to think about what's for lunch! One of our favorite indulgences is Crazy Alan's Swamp Shack. Just a couple of miles from us, this place has any cajun favorite you can think of and the ambiance feels like you've stepped right into Mardis Gras. Between the seafood nachos and their bread pudding cake, the party never stops.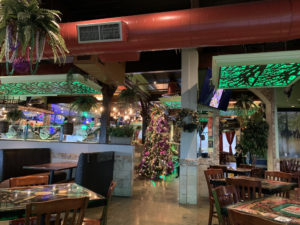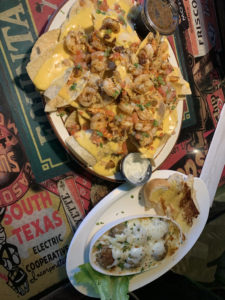 Avenida Brazil
Is Brazillian food more your style? Avenida Brazil is a classic Brazillian spot that serves up all of your favorite dishes. If you chose to dine-in or if you chose to order to-go, everyone is guaranteed to find something delicious. This place even has vegetarian, vegan, and other healthy options if you're trying to watch your figure! Our favorite dish? Ask one of our team members!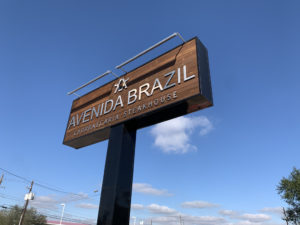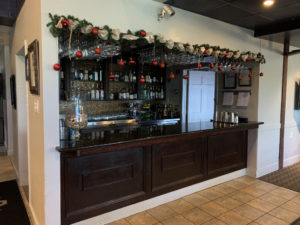 Samurai Japanese Steak & Sushi
Raise your hand if you're always craving sushi. In case you were wondering, we are totally raising our hands and we totally think you need to visit our friends at Samurai Japanese Steak & Sushi. Sushi is always the perfect go-to when you're craving raw fish with an extra-large saki. Visit their website and browse their menu to find out when happy hour is and you will see that there isn't anything missing from their epic selections. Don't forget to grab a piece of bubble gum on your way out!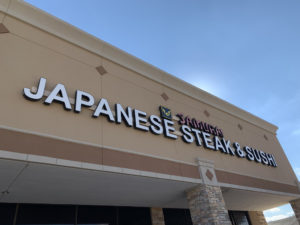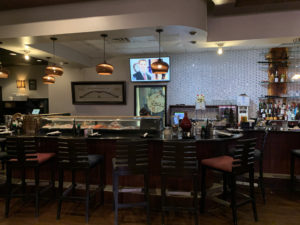 Taqueria Chalupas
Are you looking for something super laid back, but also super flavorful? Then you need to go check out our favorite little taco place, Taqueria Chalupas. It's the perfect hole-in-the-wall place for tacos at any time. They also have incredible drink specials and we highly recommend a margarita! They'll make it any way you like it and you're sure to feel a great buzz! We are talking breakfast tacos, lunch tacos, dinner tacos, and entrees. There is something for everyone and let's face it, who doesn't like tacos?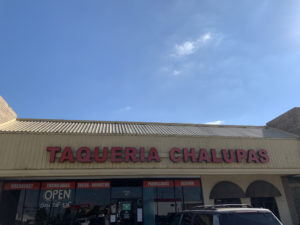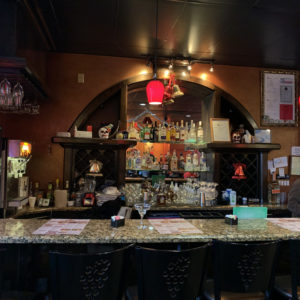 As you can see, the selection of yummy establishments is endless. This barely scratches the surface of some of our favs and if you're staying with us, never hesitate to reach out to one of our team members to get the 411 on what's delicious around town.  Also, don't forget that breakfast is always amazing and always on us and make sure you come see us for our evening socials where we always strive to serve up something unique!
Follow Staybridge Suites – Nasa/Clearlake on Facebook & Instagram!